During our recent visit to Axess Ltd, we had the opportunity to witness firsthand how incadea products power their customer-centric approach. Our visit began with an in-depth tour of the main service departments, such as service planning centers, service reception, and workshops, where we gained a detailed understanding of Axess's operations and requirements.
We also observed the daily work of their users with our products and collected valuable feedback from them. This experience was truly insightful. Moreover, we demonstrated how our digital mobile tools - the latest version of the Vehicle Reception App and Web Service Assistant - can support their customer-centric approach in practical terms.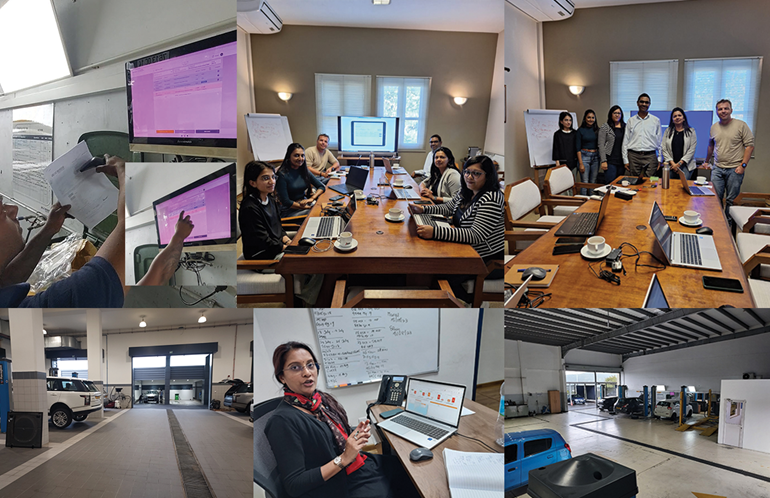 Thank you to the Axess team, especially Amit Caleechurn (ICT Manager), for inviting and allowing us to share knowledge, insights, and feedback. Meeting with our customers helps us improve our products.  
About Axess:  
Axess is one of the leading dealerships in Mauritius, partnering with many of the world's best brands, including Jaguar, Land Rover, Citroën, Peugeot, Isuzu, Suzuki, Ford and Mazda. 
From essential utility vehicles to prestigious luxury status symbols, Axess offers a vehicle for every potential owner. 
They specialize in supplying heavy vehicles and agricultural/industrial equipment. Additionally, Axess provides a selection of two tire brands - Michelin and BFGoodrich - catering to a wide range of market segments.