Last week, incadea's global CEO, Werner Leinauer, visited China to get a firsthand update about the progress and changes of the Chinese market as this was his first trip after 3 years due to the pandemic.
During his trip, Werner visited the Auto Shanghai 2023, attended several meetings with incadea's key customers and business partners to discuss the challenges and developments within the automotive industry. The trip was concluded by attending the incadea China townhall to meet with the local team on-site.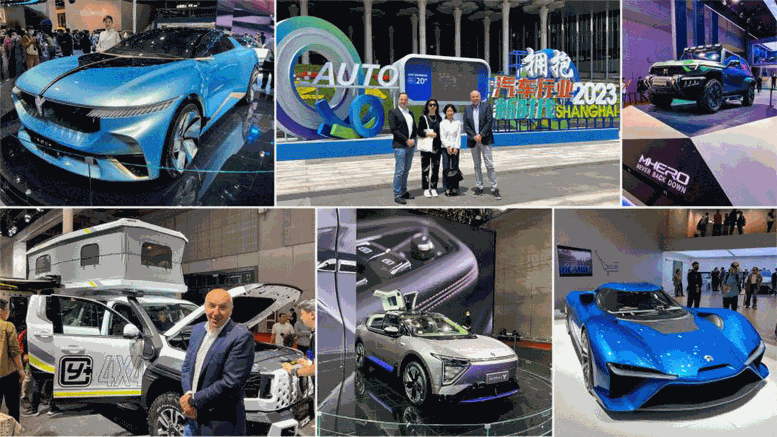 The Auto Shanghai 2023 and the rapid development of the local auto market were able to convince Werner on China's fast-paced dynamic and its constant-changing market priorities. The cutting-edge technologies and concepts showcased by leading Chinese new energy vehicle OEMs at the auto show were truly eye-catching and inspiring. Werner's trip deepened his understanding of the Chinese market and also provided an opportunity to meet experts from other business areas to discuss the impact of arising technologies such as Artificial Intelligence (AI) and Augmented Reality (AR). As our constant goal is to improve the overall customer experience and to improve our product portfolio it is a must to keep up with the latest developments in technology.
Customers' needs have always been incadea's priority and this can only be achieved by listening to their side of the story, therefore, several visits to various key customers in person were inevitable. During the meetings Werner also aimed to learn more about local car manufacturers' perception regarding global market changes and future developments in the automotive retail industry. The discussions also led to the latest challenges of the different retail concepts such as direct sales and agent models. The demand for future product features and the product roadmap have also been part of the conversions with our clients.
As the CEO of incadea, Werner joined the Townhall meeting together with the regional Managing Director, Chris Roedel, in our Shanghai office. The local team was very excited to get firsthand information from our headquarter such as product updates and HR initiatives.
At last, the visit was concluded with a dinner together with the local senior management team to enter into deeper discussions about the local market specifics.
The Chinese market remains a crucial part of incadea's global strategy with rich market experience and immense worth learning feedbacks. Werner and incadea are committed to constantly enriching company's expertise on maintaining the leading position in Chinese and global markets, moving from established business models toward innovation, digitalization and rapid revenue growth models with strong assistance of best practices of all incadea's branches and industry leading players around the globe.