DAF Trucks NV recently released its DAF DMS Integration Monitor for H2 2021. With this DMS Integration Monitor DAF Trucks N.V. creates a valuable overview of DMS's for DAF dealers which comply with DAF standards. One of the main criteria's in the monitor is having a complete DMS to support all DAF dealer processes, which is continuously improved. Furthermore, price, security, a high level of DMS support and collaboration are also evaluated. 
We are proud to announce that incadea.dms has once again received 100 out of 100 points. DAF Trucks NV thereby acknowledges that incadea offers a high qualitative DMS meeting DAF standards with good support. Therefore incadea.dms is highly recommended for all DAF dealers.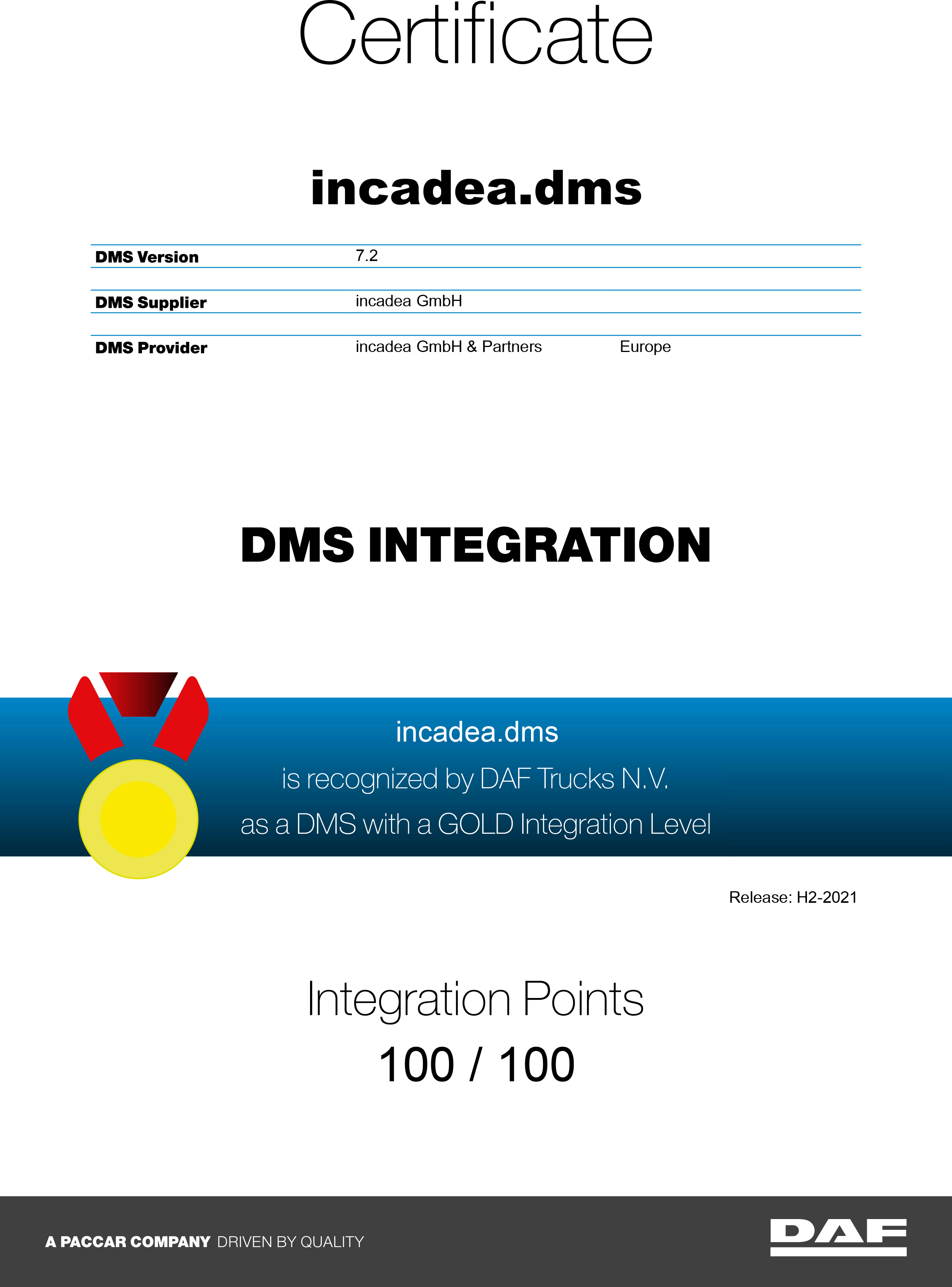 DAF has already implemented incadea.dms at its own retail companies. Together with DAF,  the DAF owned and independent DAF dealers using incadea.dms, we keep on continuing to optimize the DMS and DAF integrations.  incadea.dms is meeting the requirements of a modern DAF Truck dealer, but also the foundation for ongoing new developments.